Chicago sketch comedy troupe Oh Theodora swung through LA this weekend for the Los Angeles Comedy Festival. Members Buck LePard and Trevor Martin stopped by to talk about putting up shows in Chicago, generating material, and naming a comedy group.  Plus, Chris gets a taste of farm life.

Lisa Dellagiarino, Trevor Martin, Conor Sullivan, and Buck LePard of Oh Theodora.

Click here to subscribe to Dizzy Peoples Radio on iTunes.
Writer/director Hunter Phillips talks about producing her independent sitcom pilot, Gymratz, and how leukemia led her to become a writer. Plus, Alex is afraid he may have almost been the victim of a clever ruse.




Click here to subscribe to Dizzy Peoples Radio on iTunes.
In this very spooky Halloween episode, comedian Hampton Yount tells the boys about his transition from poet to stand-up, bringing comedy into everyday situations, and getting his parents to buy him a Halloween costume.  Plus, the boys recall their favorite Halloween moments.

Click here to subscribe on iTunes.
UCB improviser Eugene Cordero goes in-depth regarding last weekend's Harold team auditions and his own rise through the ranks of the Upright Citizens Brigade. Plus, Alex learns social media tips from the pros.

Click here to subscribe on iTunes.
This is a must listen for anyone interested in UCB. Eugene talks about the process of auditioning for a Harold Team. I highly recommend this episode!
Actor Josh Duvendeck talks about his recurring role on "Parks & Recreation," his three LA comedy groups, and Scooby-Doo. Plus, Alex goes viral and gets noticed by "Community" creator Dan Harmon.

Click here for Dizzy Peoples Radio on iTunes.
We had an amazing time talking to David Kanrowitz about his work in the animation world and his current comedy projects! He's a very fascinating guy.
The multi-talented comedian and animator David Kantrowitz tells the guys about working for Marvel's Ultimate Spider-Man, for the creator of Ren and Stimpy, and with comedy group The Younger Statesmen. Plus, Anthony, Alex, and Chris reflect on a burlesque show.
Alone On The Lone Ranger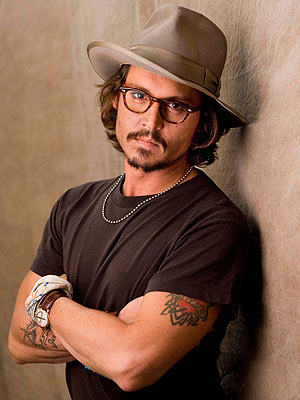 In a previous post, I analyzed some development problems facing Johnny Depp's new project, The Lone Ranger. Today, it was announced that Johnny Depp, Gore Verbinski and Jerry Bruckheimer have all reduced their fees on the project in order to meet the studio's ideal budget for the film.

Previous reports stated that Depp, Verbinski and Bruckheimer refused to make cuts to the film's budget since it would change the nature and intent of the project. So, their decision to take a pay cut on the front end in order to preserve the integrity of the film makes sense. 
However, it appears that Walt Disney is also making drastic cuts to the budget as well. In addition to cutting the upfront payments to Depp, Verbinski and Bruckheimer, Disney has also cut special effects, a train sequence and they are asking for vendors to lower their costs.

The studio is also holding Depp, Verbinski and Bruckheimer to a strict budget. If the film exceeds its new projected budget of $215 Million, then all three will forfeit a significant amount of their back-end participation. Which means that if they go over budget, they will make less money after the film is released.
Because I have not read the script, I cannot comment on whether or not this new deal is a good idea. Two Hundred and fifteen million dollars is a gigantic budget and it is difficut to sell Westerns to international audience. So, Disney is taking a big risk with the project.Hopefully the CGI and train sequences were not absolutely necessary to tell the story of The Lone Ranger and the cuts will not affect the overall quality of the project.
Comedienne Aparna Nancherla tells the guys about accidentally becoming a stand-up, paying her dues, and appearing on WTF with Marc Maron.  Anthony, Alex, and Chris share what they wanted to be when they grew up.
Check out our funniest episode yet with APARNA!
Listen to our new podcast, Dizzy Peoples Radio!  Yeah, we're on iTunes, NBD.

In the first episode, we interview comedian Chris Fleming about starting his stand-up career in Boston, getting suspended from college, and pranking his friends.
Check out our first podcast with the Chris Fleming.
In episode 2 of Dizzy Peoples Radio, Matt Chester of The Younger Statesmen talks about working with the Jim Henson Company, writing in groups, and exploring his dark side. Plus, Anthony, Alex, and Chris go to a Korean karaoke bar.

Subscribe on iTunes or follow us on Soundcloud.
I am the one with the baritone voice.